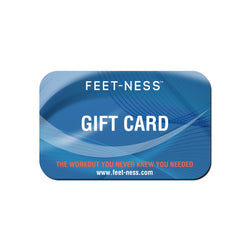 FEET-NESS DIGITAL GIFT CARD
Our digital gift cards are another way to ensure you give her/him the perfect gift for this year!
The lucky recipient will be able to choose between Rescue LOOPs, Rescue Boxes, towels, tote bags and education!
After check out, the gift card will be instantly delivered to your inbox and you'll be able to print it or forward it to the recipient of your gift.
The gift card is valid for 5 years from the purchase date.
*Gift cards can be used on all the physical products and digital products (classes, workshops, ITP) but not on the Membership.